FST800-215 Factory 600 bar 0-10v low Price explosion-proof cng pressure sensor
Product Description
FST800-215 Factory 600 bar 0-10v low Price explosion-proof cng Pressure Sensor
Mhy Choose Our Firstrate?

♦ Focus on sensor production for more than 50 years;
♦ Factory directly price;
♦ 12 months free repaire warranty;
♦ Firstrate products have past CE,ROHS,ISO9001 etc certificate.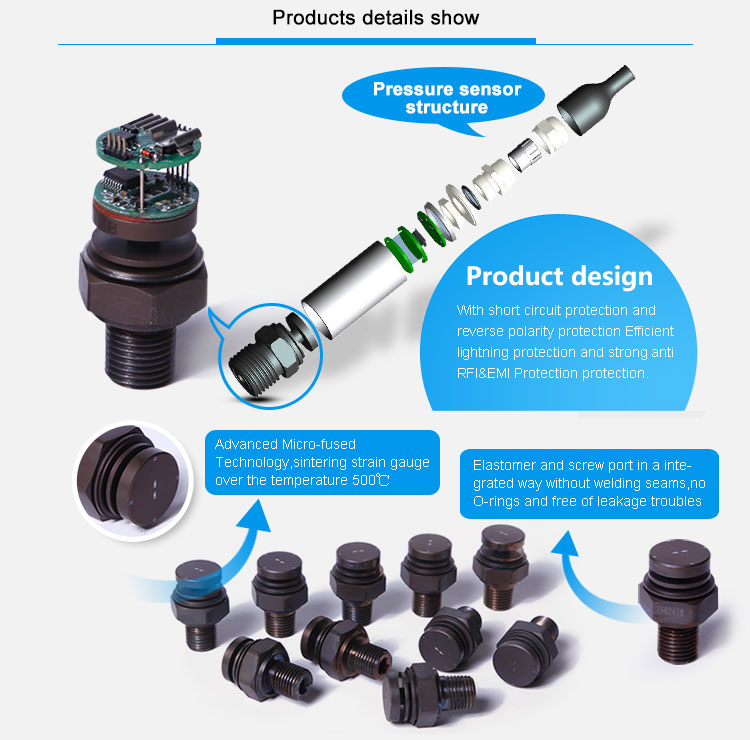 Product Introduction
The FST800-215 Factory 600 bar 0-10v low Price explosion-proof cng pressure sensor is a silicon MEMS strain gauge sensor which is glass bonded to a stainless steel diaphragm. It avoids influences on product caused by temperature, humidity, mechanical fatigue and medium, thus to improve its longterm stability in the industrial environment. Its pressure sensitive elements are made of imported 17-4PH stainless steel in an integrated way based on the standard explosion-proof structure design with the explosion grade of ExdⅡCT6, which is identified by relevant state authorities. Digital circuits capable of strong RFI & EMI resistance and automatic temperature compensation are installed inside the transmitter, and the transmitter is featured with the strong interference resistance, wide working temperature scope, and longterm stability, etc. The series products provide several optional pressure connections and electric connections for customers.
Product Features
♦ Advance Microfused Silicon Strain Gauge, whole-designed elastomer, free of leakage troubles
♦ Intrinsic explosion-proof structure design, ExdⅡCT6 
♦ Excellent resistance against impact, overload, shock and erosion
♦ Advanced digital temperature compensation and wide working temperature scope
♦ Highly-efficient lighting-absorption and strong RFI & EMI resistance
♦ High accuracy, high frequency response and longterm stability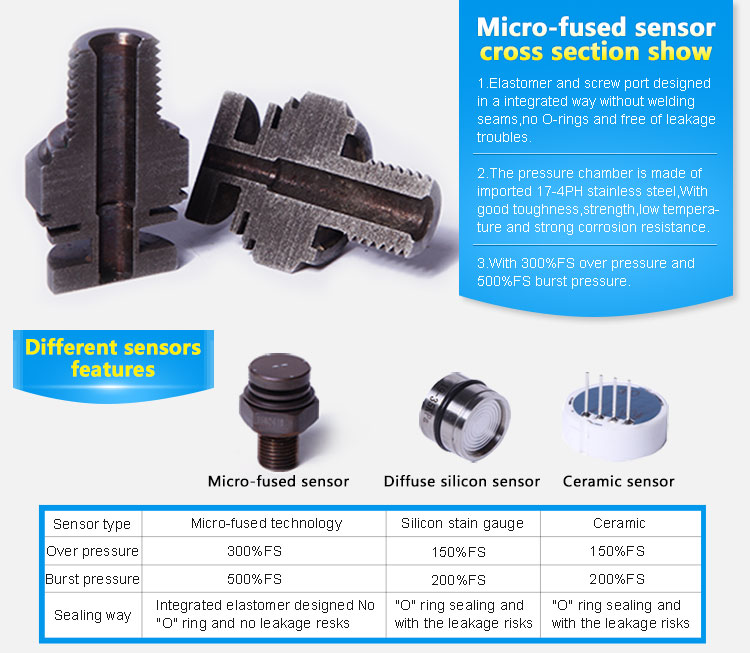 Standard Range    

                           

Pressure Type: gauge pressure  absolute pressure  sealed pressure

Pressure Range(bar):1 1.6 2.5 4 6 10 16 25 40 60 100 160 200 250 300 400 500 600

Pressure Range(psi):15 30 50 75 100 200 300 500 750 1K 1.5K 3K 5K 10K

Technical Index

Signal Output 

4~20mA    0.5~4.5VDC  0~5VDC      0~10VDC

Signal Line Specification

2wire       3wire        3wire         3wire

Supply Voltage 

9~30VDC   5VDC       9~30VDC     15~30VDC

Accuracy

±0.3%FS  ±0.5%FS

Zero Drift

±0.02%FS/°C

Thermal Sensitivity Shift

±0.02%FS/°C

Longterm Stability (1 Year)

±0.1%FS

Frequency Response (-3dB)

3.2kHz

Compensated Temperature

-20~+85°C

Storage Temperature

-40~+125°C

Overload Pressure

300% FS

Burst Pressure

500% FS

Mechanical Vibration

±20g

Impact (11ms)

100g

Explosion-proof Grade

ExdⅡCT6 Ga

Environmental Protection

IP65

Wetted Parts

17-4PH

Electromagnetic compatibility (EMC)

EN61000-6

Certificates

CE   RoHS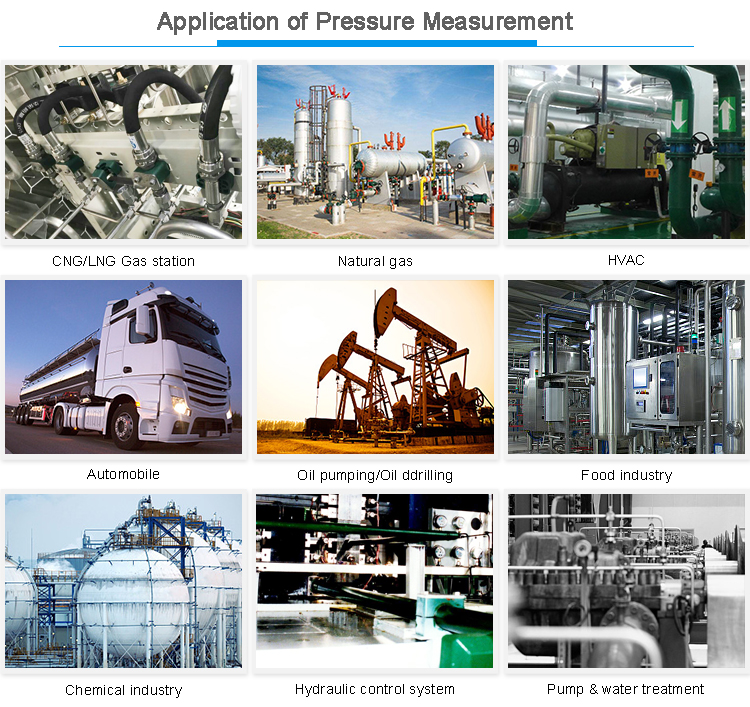 Applicable Scope
♦ Measuring and control in the explosion-proof industrial course
♦ Hydraulic and pneumatic control systems on explosion-proof occasions
♦ Petrochemical and natural gas control systems
♦ Measuring and control in other explosion-proof automatic systems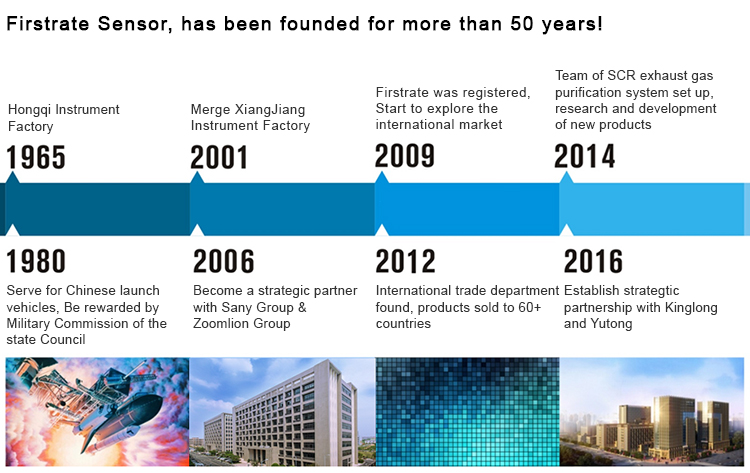 About Company
Hunan Firstrate Sensor Co.,ltd is a high-tech joint venture specialized in researching, manufacturing, and sales of sensors and transmitters. Our products include Pressure Sensors and Transmitters, Temperature Sensors and transmitters, Liquid-level sensors and Transmitters, Wind Speed & Direction sensor, and Intelligent Control Instruments. They are widely used in the field of aviation & aerospace, national defense & military project, engineering machinery, railway & urban railway system, automotive electronics system, HVAC, air compressor, textile, petrochemical, coal mines and other industrial automation control. (  FST800-215 Factory 600 bar 0-10v low Price explosion-proof cng pressure sensor )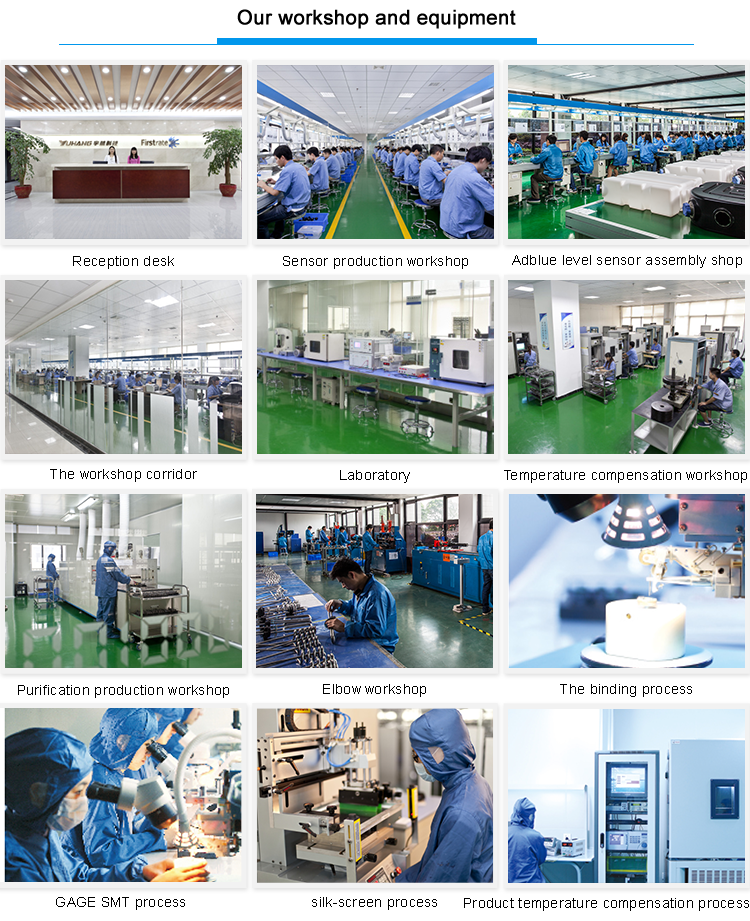 About Firstrate Company
Firstrate is committed to the research & development of international leading Microfused technology, adopts the Microfused Silicon Strain Gauge production technique ,CAN ( Controller Area Network) technology and wide temperature digital compensation data system. MEMS sensors have been recognized and highly praised by scientists and engineers from industrial automation. At present, our company has declared 12 national invention patents, 30 plus utility-model patents. And have got the certificates of CMC, CE, Safety & Flame-proof certification and ROHS. (  FST800-215 Factory 600 bar 0-10v low Price explosion-proof cng pressure sensor )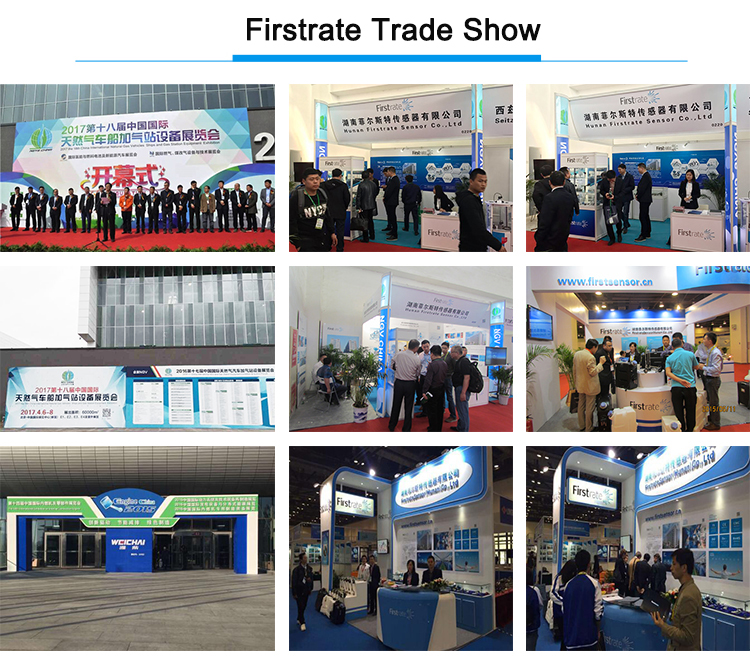 Ordering Process:
In order to recommend you the most suitable sensor , please show us following necessary info according to your practical situation.
 1.what is your application ?
 2.what purpose do you want to get ?
 3.what is your medium ? and working temperature ?
 4.what is your requirement on specification, including:
testing medium: water, oil air or... ?

testing range ? 

threaded screw?

output signal?

Electronic connection ?

Whether need cable ?

Accuracy ?

supply volatge: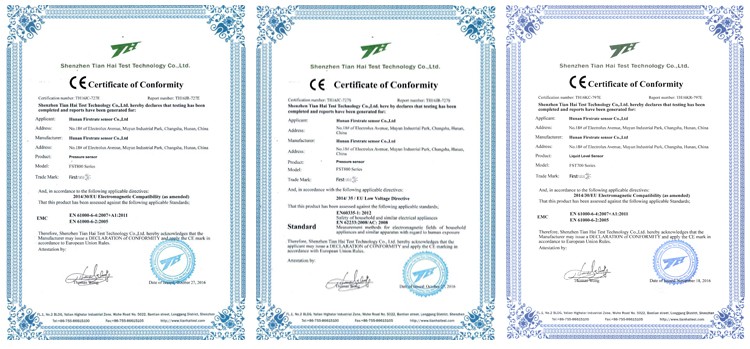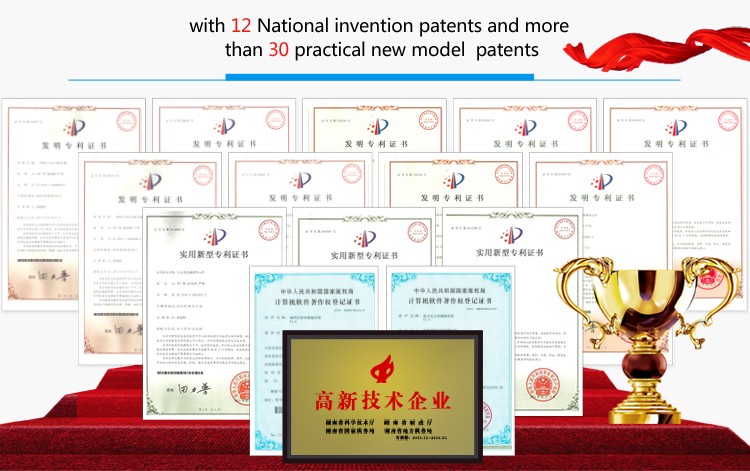 MORE PRODUCTS  »»»  WELCOME TO CLICK HERE HERE

Contact us if you need more details on Cng Pressure Sensor. We are ready to answer your questions on packaging, logistics, certification or any other aspects about Explosion-proof Pressure Sensor、0-10V Pressure Sensor. If these products fail to match your need, please contact us and we would like to provide relevant information.
Product Categories : Pressure Transmitter